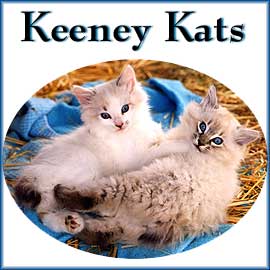 Marchek Ranches, Inc.
Home of


Keeney Kats Cattery
founders of the


The Owyhee Bob Cat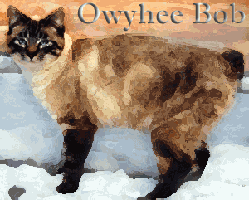 The Cat Breed for the New Millennium!
| | | |
| --- | --- | --- |
| Indoor/Outdoor Cats | Raised with TLC | ACA Registered |
| Certified FIV & FeLV Free | Videos Shipped for $10 | Nationwide Shipping |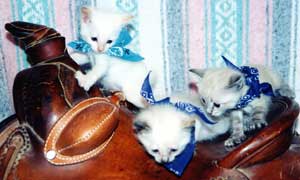 "Saddle Bums"

We have been raising cats with TLC at the Keeney Kats Cattery for 7 years now. All our cats are exceptionally healthy, happy and love people. We attribute our success, in part, to our large kennels. This allows us to raise our cats in family units, where they learn to behave like normal cats. The kennels are roofed, and the sides are made of chain link, so the cats are protected from the weather and wild animals, but are still where they can see and feel the outdoors. Shelters are setup inside the kennels to give the cats places to hide, sleep or play, and of course, litter boxes are provided to teach them "indoor cat" manners.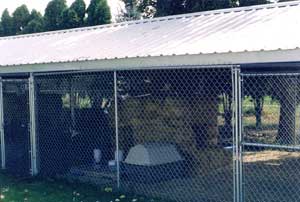 Another reason our cats are so different from other cattery raised cats, is the time we spend with them. In addition to the regular feeding and cleaning that must be done, we handle our kittens and play with them as they grow. They love the attention we give them and we love the way they interact with us. After all, we're raising pets, not just cats, and we do it because we enjoy it.
The Owyhee Bob Cat
| | | |
| --- | --- | --- |
| Manx/Siamese Cross | Beautiful Coloring | Super Personalities |
| Long & Short Haired | Registered with ACA | CFA Registration Pending |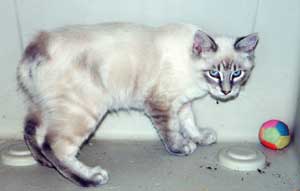 Blue Lynx Point Male
"Doc" - Not For Sale


We began crossing Manx and Siamese cats because we love both breeds. Today we raise wonderful, people loving cats, with little or no tails and beautifully unique coloring. Some have short hair, some long hair and others have something in between. Their tails can be any length from full, to none at all and the colors and markings are amazing. We produce Lynx points, blue points and seal points regularly, but we often see a unique coloring we call Snow Marble.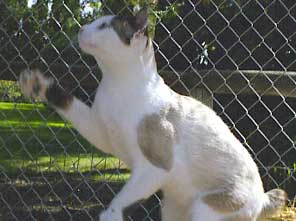 "Idaho Spud" is a Snow Marble.
Become an Owyhee Bob Cat Breeder
We've registered our new breed as The Owyhee Bob with the American Cat Association. Registration with the Cat Fanciers Association is pending. We need more breeding operations for the Owyhee Bob to be recognized by some associations and will help interested parties get started. We currently have adult breeders and kittens Call us for more information and arrange a time to visit our cattery.
Links
CFA
Cat Fanciers - Manx Profile
Cat Fanciers - Siamese Profile
For More Information Contact:
The Marcheks
Harper, Oregon
541-358-4677

Site design by 1010 IT Services, Inc
Copyright © 2016, All rights reserved